Meet Franco Secchi (Osteopath)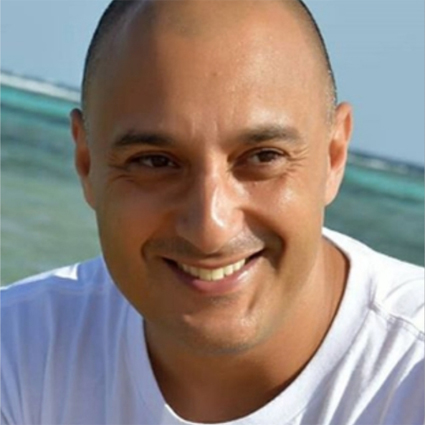 Franco is a highly skilled, experienced therapist with a solid background in spinal joints and soft tissue manipulation, neuromuscular therapy, dry needling and back rehabilitation. Initially, Franco trained in the Italian Army (Italian Parachuting Troupe) in 1996 and trained as a remedial instructor. He then continued his academic education in London, where he qualified as a sports therapist and then as an osteopath at the Masters level.
Offering a Unique Style of Therapy
Osteopathic treatments will focus on restoring the normal function and stability of the joints (neck, back, upper and lower limbs) through specific joint adjustments or gentle joint mobilizations.
Franco will address soft tissue problems caused by old injuries or postural faults by using targeted soft tissue release techniques, dry needling (medical acupuncture), corrective taping (K-tape) and personalised therapeutic rehabilitative exercises.
Education and Experience
Franco possesses the following:
• MSc. Ost, DO at the British College of Osteopathic Medicine, (BCOM) London
• BSc (Hons) Sports Therapy at London Metropolitan University
• DIP ST at The Rawarth Centre, Surrey
• NASM Personal training (L3) National Academy of Sports Medicine London
Franco has been working with the Chiltern Cheetah's American Football Club (AFC) and has also been involved with amateur and professional rugby clubs. He has also served as a sports therapist with The Pussycat Dolls, an American girl group, during their second World Tour in 2009/10.
Testimonials
"Franco is the best there is! He has an amazing knowledge of the body and a huge array of techniques that he incorporates into his treatments. He's helped me over the years with a postural problem, work out related injuries, and general wellbeing. His osteopathic treatment leaves me feeling taller, straighter, and stronger."
- Lisa Snowdon
Capital FM DJ and TV presenter
"I've been Franco's client for at least 12 years; his techniques are unique and really helped me. His knowledge and touch are so healing, I always leave His treatment room feeling lifted, recharged, and definitely taller. I have never found anyone else as good as Franco."
- Many thanks, Paolo
"I have been treated by Franco since 2003 where he provided Osteopathic treatment at Natural Health Chiropractic in Hampstead. Franco has a great ability to get to the source of the problem and treat the issue quickly, whilst managing to get to the root cause of the problem by suggesting changes to routines and exercise to complement the treatment. Franco has a healing, warm and approachable personality and puts his clients immediately at ease and is one the most professional and motivated Sports Physiotherapist/Osteopath I know."
- Thanks, Stuart Bennett
"Franco is by far the best Osteopath I have ever worked with. He helped me and my colleagues during our 'Pussycat Dolls Domination Tour.'"
- Nicole Sherzinger
Schedule an Appointment
Contact Natural Health Chiropractic today to book a convenient appointment with Franco!
CONTACT US »


Osteopath Hampstead, North London | 020 7431 4882